Available resources for The City of Ottawa on MERX.com.
The below documents are available to assist you in getting familiar with the
City of Ottawa migration to the new MERX platform or watch our online session recording.
Watch the training below.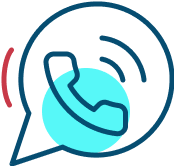 Questions?
For questions related to registration or functionality of on MERX:
Call MERX Customer Support at 1-800-964-6379 or merx@merx.com
Monday to Friday, 7 AM to 8 PM ET.

For questions related to City of Ottawa Request For Quotation (RFQ) opportunities:
Contact the Purchasing Officer or Buyer specified in the RFQ solicitation document.

For other inquiries not related to the MERX eProcurement system or specific RFQ opportunities:
Please contact eprocurement@ottawa.ca.